Cavalier King Charles Spaniel Puppies For Sale
Available Cavalier King Charles Spaniels Puppies
Find Your Perfect Companion:
Cavalier King Charles Spaniel Puppies for Sale
Looking for the perfect Cavalier King Charles Spaniel for sale in Victoria? You have found the right place.
Designer K9 Breeders create priceless memories by offering well-bred Cavalier King Charles Spaniels for sale in and around Melbourne, Victoria. Our careful breeding process ensures the puppies are polite, healthy, and lovable, making them cherished members of your family.
We are a licensed breeder, and we provide services in strict compliance with the necessary laws and regulations. Every puppy we raise comes with a comprehensive health declaration and guarantee, giving you the confidence to welcome your furry friend.
Whether you're a seasoned Cavalier enthusiast or a first-time dog owner, our team is here to guide you through the adoption process. Connect with us and discover our exquisite Cavalier King Charles Spaniel puppies for sale!
Cavalier King Charles Spaniels Breed Information
The Cavaliers are incredibly loving and affectionate dogs, originally bred as pets from a line of hunting dogs. They're incredibly sweet and extremely affectionate and are well known for their big, round puppy-dog eyes. They stand at about 30 cm tall, and they weigh 6-8 kg.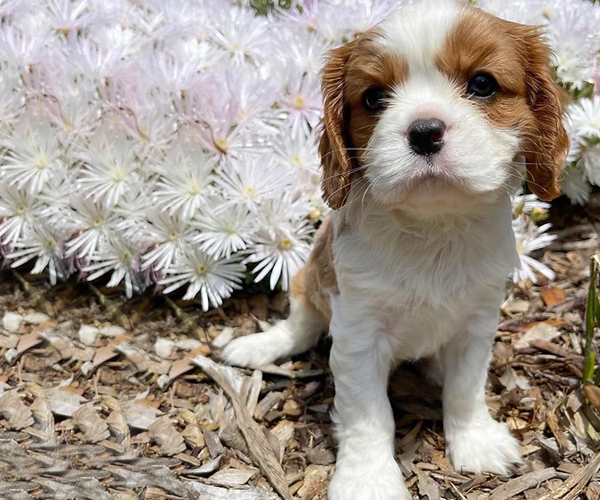 Cavalier King Charles Spaniels are devoted and engaging members of their home and have a very strong desire to please. They are loving members in all aspects of family life.
Cavaliers are very good family dogs; they relate well to children and other pets. They are intelligent and easy to train. They respond well to kind instructions and lots of praise and pats and are found to be very easy to housetrain. They are loyal and devoted and are not aggressive at all. They love to play and go on walks but retain the instinct to follow a scent as they are a spaniel. They require regular exercise.
The coat colours of the Cavalier are of four distinct colour patterns.
Each derived and named in accordance with a noble family from the early 1920s: Blenheim (Tan markings on a white coat), Tricolor (black markings on a white Coat), Black and Tan (black with tan markings), and Ruby (a rich red).
Contact Designer K9 Breeders for Highly Sought Cavalier King Charles Spaniel for Sale in Melbourne & Surrounds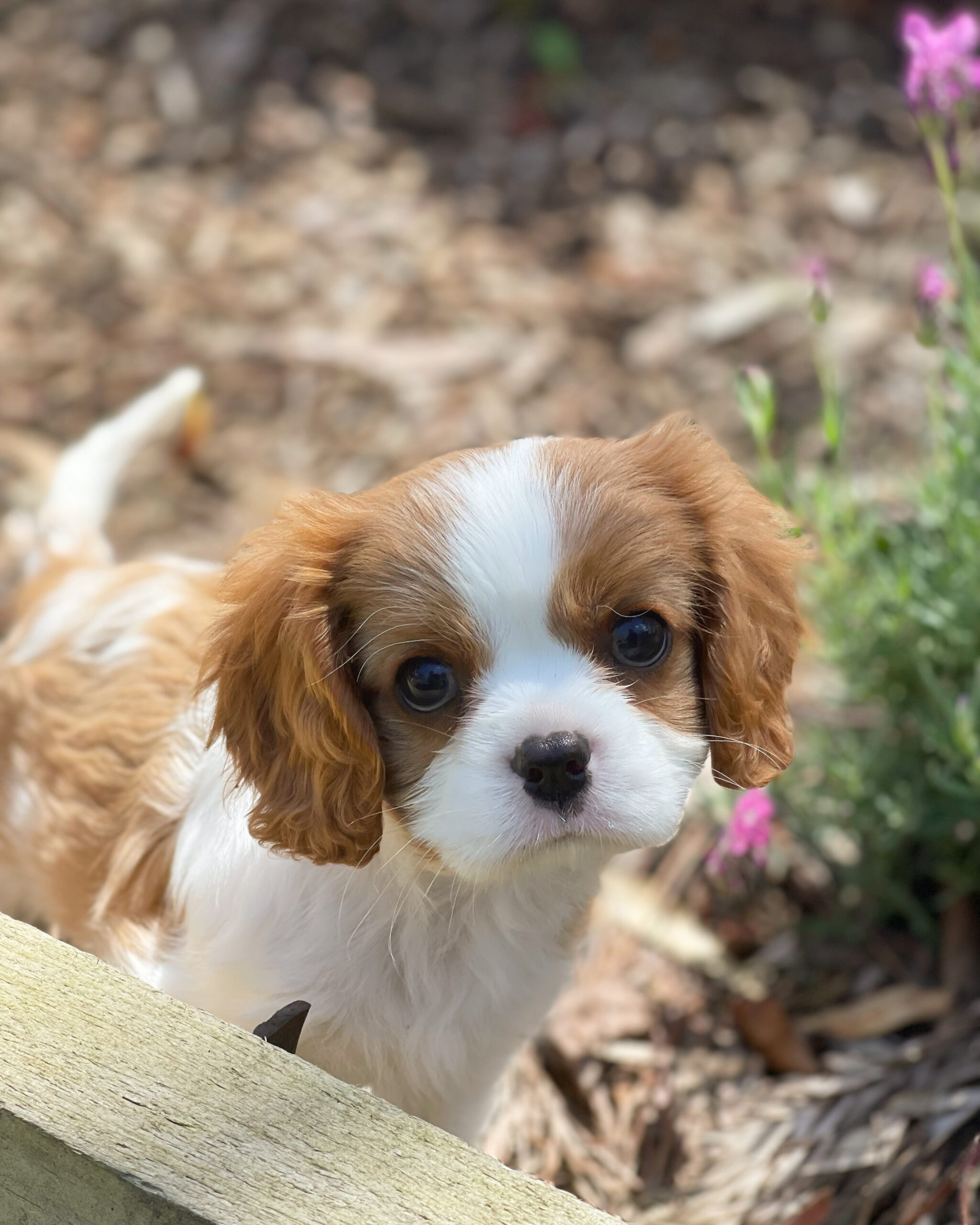 At Designer K9 Breeders, we specialise in breeding Cavalier King Charles Spaniels for sale. Our breeding process is carefully planned and executed with the utmost care and dedication. We prioritise the health and well-being of our parent dogs, ensuring they undergo comprehensive health screenings to minimise the risk of hereditary conditions. This commitment to responsible breeding allows us to produce physically, mentally and emotionally well-balanced Cavalier King Charles Spaniel puppies for sale.
We believe in transparency and open communication with our clients. We are always available to answer any questions you may have and provide guidance throughout the entire adoption process.
When you bring a Cavalier King Charles Spaniel puppy from Designer K9 Breeders into your life, you can expect ongoing support and resources to ensure a smooth transition and a lifetime of happiness. Don't miss out on the opportunity to own a highly sought-after Cavalier King Charles Spaniel puppy – reach out to us today to start your journey towards bringing home your new best friend!